MOBILITY WITH SAP FIORI APPLICATIONS
At Coopersap we have a team that is expert in SAP Fiori, whether in the SAP Gateway environment (the Fiori "onPremise") or even the SAP Cloud Platform (the Fiori "cloud").
SAP has redefined the way users engage with their business solutions through SAP Fiori. Through intuitive applications, which combine detailed and analytical information, you will be able to work faster and more interactively.
Best of all, the apps in SAP Fiori are responsive, meaning they work properly both on computers and on tablets or smart phones. It is mobility for the entire team!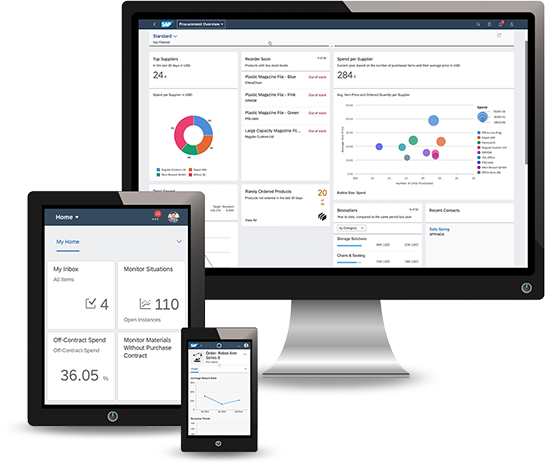 OUR EXPERIENCES TO HELP YOU
Activating and configuring standard applications
Responsive SAP Fiori Web and SAP Mobile Application Development
Installation and configuration of SAP Gateway and SAP Cloud Platform
Full SAP Fiori Activation on SAP S/4HANA Installations
Speaking of SAP S/4HANA, have you ever thought about having the entire team using only SAP Fiori?
Our team can help you create a hybrid or 100% Fiori environment for your S/4HANA, including "Z" transaction conversion.
Did you like the idea, but still do not have an environment to test it?Contact us! At Coopersap we have an SAP Cloud Platform environment where we can make prototypes and innovation projects together with you.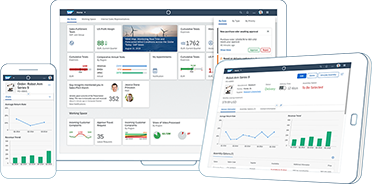 SUCCESS CASE
Custom Applications on SAP Cloud Platform:
Creation of 2 applications, with front-end 100% on SCP cloud and backend on S/4HANA onPremise. Authentication of applications using Microsoft AD Office 365 cloud, no need to enter user name and password to connect to SAP!
Measurement Application: Used on the shop floor to replace paper forms that were used to collect process information, such as Co2 levels, reasons for shutdown, among others. Login by operator facial recognition and access profile control by the application itself. Parameterizable solution, where the users can create and configure their digital forms by themselves. Approval cycle control of measured values and integration with production orders and SAP control plans (PP/QM).
Forklift Supply Application: Used at the supply station inside the factory. The application recognizes the forklift by reading a QR Code and automatically enters the supplied quantity in S/4HANA (transaction IK11) and the reserve for disposal of gas stock (transaction MB21).
Client: Casa di Conti
Engaged team: Developers and Functionals
Project delivered in October/2020
SUCCESS CASE
Launchpad SAP Fiori S/4HANA 1809 activation at Brudden:
S/4HANA version upgrade project from 1610 to 1809 with Launchpad Fiori activation with 100% of access needs being met by SAP Fiori.
Use of standard applications, adjustment in standard analytical applications for handling currencies and values, construction of new applications to replace Z transactions and activation of access to "Fiorized" transactions.
Client: Brudden
Engaged team: Basis, Profiles, Developers and Functionals
Project delivered in July/2020
Get more flexibility in accessing your company's SAP system with the SAP Fiori solution.
Got doubts? Talk to an expert: